A premium olive oil and balsamic artisan boutique. Simple, honest and the finest products — because good food matters.
COVID-19 Update: We are now open: Tuesday-Thursday 10:00 am – 5:00 pm;
Friday – Saturday 10:00 am – 6:00 pm; Sunday 11:00 am – 5:00 pm.
Delivery and curbside pickup is still available free of charge to the Dundas community. Call (905) 628-8533 or email [email protected] to place an order.
Two ways to shop
Step into one of our tasting boutiques or shop our oils and products online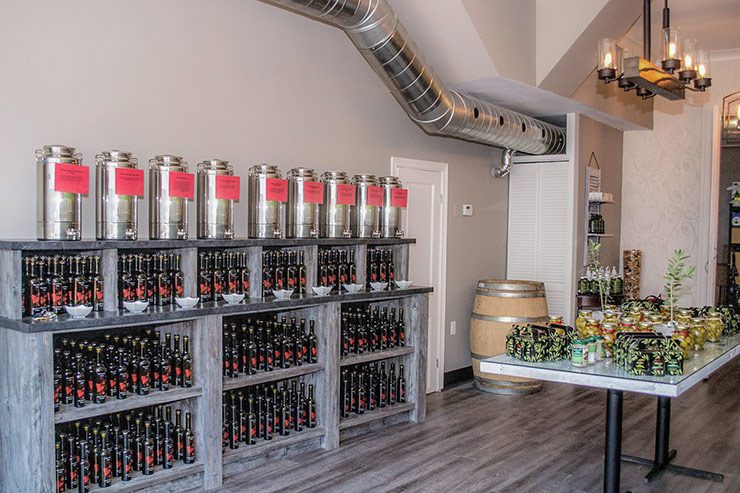 Explore our in-store tasting experience and specialty products
Shop our premium oils and balsamics online and have them delivered to you
Give the Gift of Olive Oil
Whether it's weddings, showers, christenings, corporate events, or just to say thank you…olive oil and balsamic favours are an excellent choice!
Featured Recipes
Explore new tastes and find unique pairings for your next meal.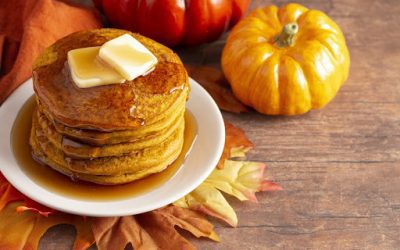 Pumpkin Spice Pancakes with Aged White BalsamicIngredients: 1 1/2 cups milk 1 cup pumpkin purée 1 egg 1 1/2 tbsps. extra virgin olive oil 2 tbsps. of The Urban Vine's Pumpkin Spice Balsamic 2 cups all purpose flour 3 tbsps. brown sugar 2 tbsps. baking soda 1/2 tsp....
Blood Orange Infused Chocolate Chip CookiesIngredients: 2 cups all-purpose flour 1/2 tsp. baking soda 1/2 cup of The Urban Vine's Blood Orange Olive Oil 1/2 cup granulated sugar 1 cup dark brown sugar 1/2 tsp. table salt 2 tsps. vanilla extract 1 large egg plus 1...
Cacao Lemongrass Mint Smoothie! Ingredients 1 1/2 cups unsweetened almond milk1 banana2 tbsps. pure cacao powder1 tbsp. sprouted chia or flax powder2 tbsps. Thai lemongrass mint balsamic vinegar3 ice cubesDirections Blend and Enjoy!